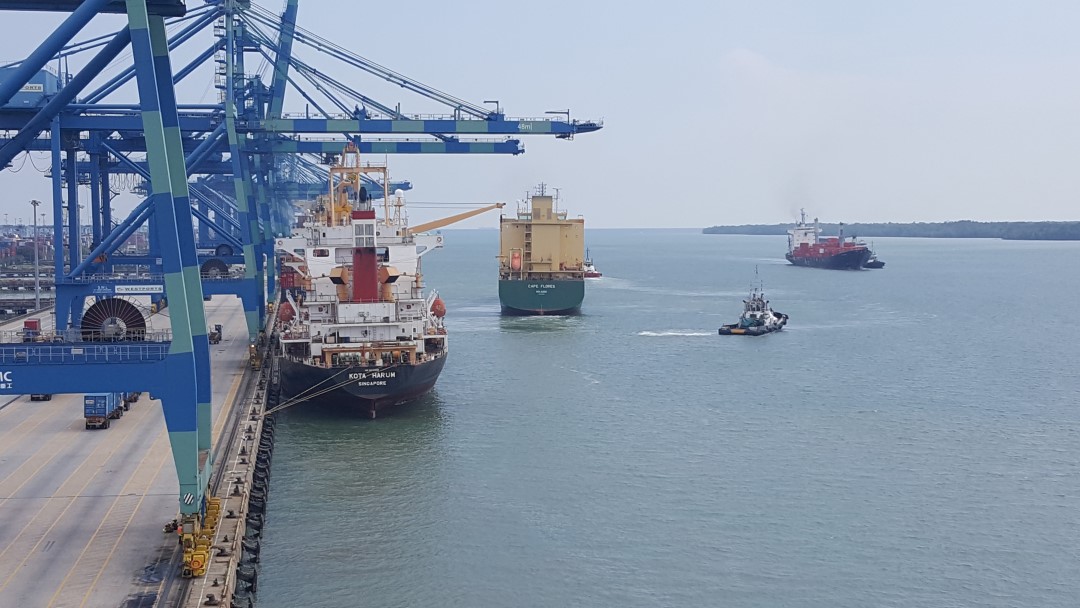 QEL owns offices in 6 major Malaysian ports and network offices in other Malaysian ports. This allows QEL to provide full port services to domestic and foreign vessels, which includes (but not limited to):
Vessel Clearance / Entry-Exit In-Out Malaysian Ports
Owner's Protective Agent (OPA)
Local Port Information, Regulatory and Customary Practice
Crew Change
Ship Supplies
Surveys
Ship Spares Delivery
Lay Ups
Cash to Master
Cargo Operations Coordination
Stevedore Arrangements
Medical Requirements
Launch Boats to Anchorage
Equipment for Operations – Yokohama Fenders, Tarpaulin, Lashing Materials etc.
QEL has a dedicated and experienced team to support the provision of port services and covers following types of vessel including (but not limited to):
Bulk vessel
Tanker vessel
Navy vessel
Tug and Barge
Heavylift vessel
Container vessel
QEL is also the owner and manager of a regular feeder operator into Belawan and Penang, with a rotation of Port Klang > Belawan > Port Klang > Penang > Port Klang.